10th UKFIET conference, Oxford, 14-17 September 2009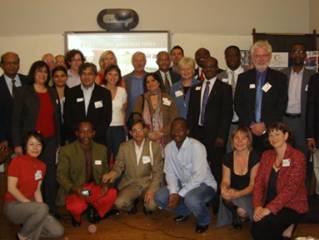 Members of the create team at UKFIET
CREATE presentations at UKFIET
Changing patterns of access
This presentation identified changing patterns of access to education across Sub-Saharan Africa and South Asia and explained how these relate to CREATE's 'zones of exclusion'. Keith highlighted different patterns of enrolment and growth between countries and regions and illustrated how enrolment gains have often been accompanied by increases in dropouts and the proportion of overaged children. He argued that some targets currently used to monitor progress towards EFA may provide misleading signals to policy makers and politicians.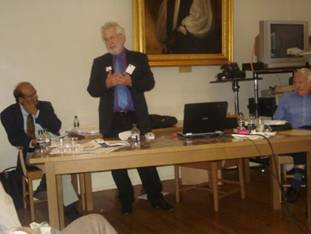 Keith Lewin, University of Sussex
Exploring the impact of development policies on regional and social equity
This presentation looked at research evidence around educational access in three villages in India in 1990 and 2008. The research visted 35 schools with a 18 year gap to identify changes in patterns of access and continuities. The presentation placed the research within changing policy contexts.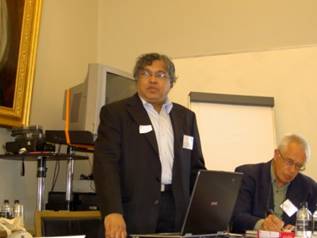 R. Govinda NUEPA. Presentation powerpoint
Access to education in Ghana: growth, missed opportunities and promising pathways
This paper presented research findings on access to basic education in Northern and Southern Ghana. There are large age in grade differentials, especially among the poor. These children attend school less. Ghartey argued that policy on overage children and school financing could improve participation, progress and outcomes.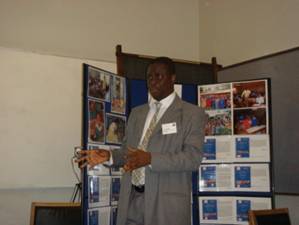 Joseph Ampiah-Ghartey, CRIPEQ. Presentation powerpoint
Access to education in Bangladesh: research, policy discourse and action
Drawing on CREATE research experience and findings in Bangladesh, this paper looked at interactions between research, policy-making and progress towards universal primary education. Manzoor highlighted opportunities for influencing policy in Bangladesh.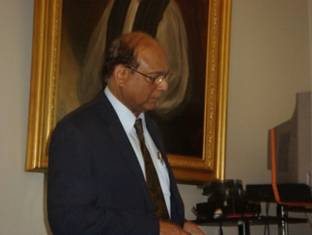 Manzoor Ahmed, Brac University –IED. Presentation powerpoint
Access to school in South Africa: equity, fee free schools, parental involvement and civic participation
This presentation looked at fee-free schooling in South Africa and whether it improves equity. There was discussion about the quintile allocation. Shireen argued that parental involment and civic participation in schools should complement policy to promote pro-poor fee-free policy.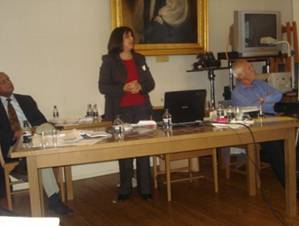 Shireen Motala, Wits EPU. Presentation powerpoint
Educational Access and Poverty: The Case of Ghana 1991-2006
Using descriptive indicators and regression analysis, Caine argued that education levels played an important role in determining houshold welfare and poverty in Ghana.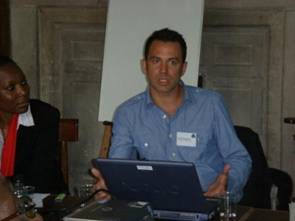 Caine Rolleston, Institute of Education
Dimensions and dynamics of school dropout is poverty enough explanation of school disruption?
Focusing on childrens narratives, Eric argued that although poverty and other demand-side conditions affect schooling decisions, schools also seem to be pushing children to dropout of school in rural Ghana.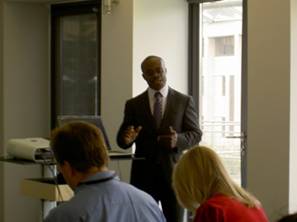 Eric Daniel Ananga, University of Sussex
Teachers in Ghana
Paud described key characteristics of teachers, teacher training and teaching in government schools in Ghana in 2008. He highlighted Ghanaian experiences relevant to other countries and concluded by identifying critical challenges for the new Government of Ghana.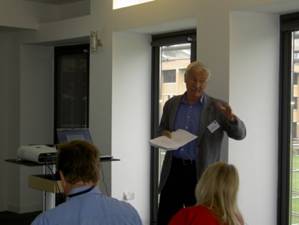 Paud Murphy, CREATE CAG. Presentation powerpoint
Good Politics for Good Education
After distiguishing features of good and bad politics, Pai discussed how bad politics produces bad education. He argued that good politics has desirable consequences for good education practices, processes and outcomes.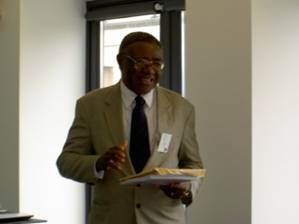 Pai Obanya, CREATE CAG.
Who gets what? Is Improved Access to Basic Education Pro-Poor in Sub-Saharan Africa?
Using data from Demographic and Health surveys 10 years apart, this presentation looked at changing patterns of access to education in six African countries. The presentation aimed to investigate: the change to the wealth gap in access to education; the change to the gender gap in access to education; and the change to the rural/urban gap in access to education.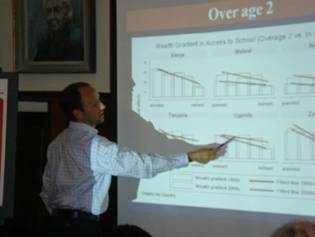 Keith Lewin and Ricardo Sabates, University of Sussex. Presentation powerpoint. Conference paper
Access to Schooling in rural Ghana: Implications for EFA and Reduction in Intergenerational Poverty
This presentation looked at the extent to which the fee-free policy of capitation grants in public basic schools in Ghana has impacted on the economic burden of households, making schooling more accessible to poor rural households. Based on data from household survey and interviews, the results indicate that the capitation grant contributes to the reduction of direct cost of schooling, but the significantly high cost of food and school uniforms in both public and private schools relative to other direct costs could constitute a barrier to access to schooling by poor households.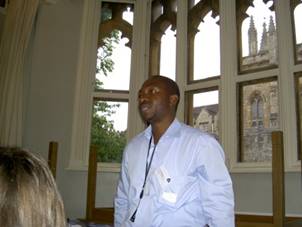 Luke A. Akaguri, University of Sussex. Presentation powerpoint
Education and the Urban Poor in Dhaka, Bangladesh
Stuart looked at enrolment patterns and decision making around enrolment for the urban poor in Dhaka. He argued that Stuart argued that a recognition of the importance of social capital would be an important step in forming better policies for the urban poor.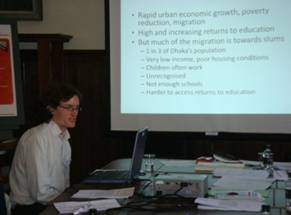 Stuart Cameron, University of Sussex. Presentation powerpoint. Conference paper
The Immediate Assessment of the introduction of fee free secondary education in Kenya: Emerging issues
Asayo presented a study of 24 secondary schools in rural Kenya in order to show whether the country was ready to introduce free secondary education. The presentation highlighted issues faced by the schools, immediately after the new policy implementation.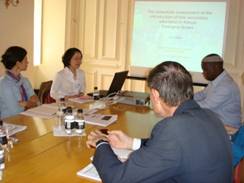 Asayo Ohba, University of Sussex. Presentation powerpoint
The Politics and Progress of the 1997 Education Reforms in Sri Lanka
The presentation described political will in the context of Sri Lanka and progress towards EFA. Angela looked at relations between political actors and changes to the policy environment over a period of time.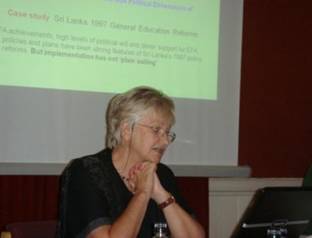 Angela W. Little, Institute of Education. Presentation powerpoint. UKFIET video. Presentation video. Symposium photos.
Basic Education Policy in Kenya: the three-way tension between access, cost and quality
This presentation described tensions between widening educational access, containment of cost and improving quality in the context of Kenya. Tony explored these tensions and argued that the contest between access and cost which has been central to Kenya's education policy discourse has largely sidelined the issue of quality. He suggested that if quality does not receive the attention it deserves, the consequencies are likely to be profound.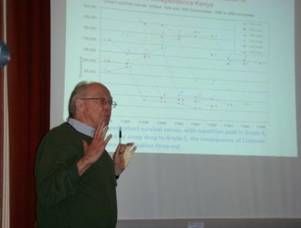 Anthony Somerset, University of Sussex. UKFIET video.
The Policy and Practice of Partnership Models of School Adoption to Promote Access to Quality Education-The Rajasthan Education Initiative
This presentation focused on the experience of the Rajasthan Education Initiative (REI), which is a school adoption programme in India. It looked at the organisations adopting schools and their relations with communities. Anupam argued for cordinated implementation of REI and SSA goals and good education governance through more participatory models.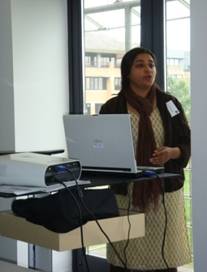 Anupam Pachauri, University of Sussex. Powerpoint presentation.