CREATE Country Analytic Review (CAR) launch in Bangladesh
On 6th March 2007 the CREATE Country Analytic Review (CAR) was launched in Dhaka, Bangladesh. The CAR is a review of literature and statistical data around issues of access to primary and secondary education in Bangladesh. It is an initial output of the CREATE team based in BU-IED and forms the background to the subsequent community school studies.
Click on the links below for: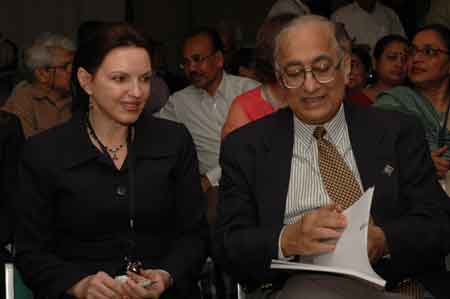 Ms. Elizabeth Carriere, Acting Head of DFID Bangladesh, converses with Vice Chancellor Choudhury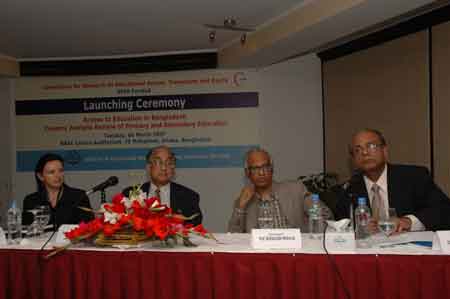 From left to right: Ms Elizabeth Carriere, Prof. Jamilur Reza Choudhury, Prof. Wahiduddin Mahmud and Dr. Manzoor Ahmed.